Auto Insurance – It's the Law! – شناخت بیمه اتومبیل از نظر قانون
Ontario law requires that all motorists have auto insurance.
Fines for vehicle owners, lessees, and drivers who do not carry valid auto insurance can range from $5,000 to $50,000.
If you are found driving without valid auto insurance, you can have your driver's licence suspended and your vehicle impounded.
Read the full article in English here by FSCO.
---
فرهاد فرسادی بروکر خبره و رسمی بیمه MBA from Laurentian University Ontario
در انتاریو اگر دارنده یا راننده اتومبیلی هستید از نظر قانون ملزم میباشید که دارای بیمه معتبر اتومبیل باشید و اگردر حال رانندگی بدون داشتن بیمه اتومبیل توسط پلیس متوقف شوید جریمه ای بین 5 الی 50 هزار دلارمشمول راننده متخلف خواهد شد و این همه ماجرا نیست بلکه گواهینامه رانندگی نیز به حالت تعلیق درآمده و اتومبیل با جرثقیل به پارکینگ منتقل میشود.
در این سناریو شرکت بیمه راننده متخلف را بسیار خطرناک طبقه بندی نموده و حق بیمه افزایش چشمگیری مینماید. اگر در حین رانندگی بدون بیمه تصادفی صورت پذیرد اکثر حقوق قانونی راننده متخلف از بین میرود و ممکن است نتواند از مزایای امکانات جایگزین درآمد استفاده کند و حتی حق "تحت تعقیب قرار دادن قانونی" (سو کردن) را هم از دست میدهد.
حالت بسیار خطرناکتر آن است که راننده بدون بیمه اگر مقصر حادثه باشد ممکن است طرف زیان دیده و یا ورثه وی قادر باشند با طرح دعوی قانونی همه اموال وی را از دادگاه برای خسارت و غرامت طلب نمایند.
برای درک بهتراین متن- ترجمه بر اساس کلمه به کلمه نبوده بلکه مفهومی میباشد.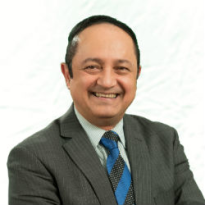 About Farhad Farsadi
My duty and responsibility as the Accredited & Registered Insurance Broker, is to analyze your insurance needs to determine the appropriate coverage based on your budget and specific planning that you have for the future.
Visit Farhad Farsadi's Page for more information.