Customize Your Auto Insurance – طراحی دلخواه و مناسب بیمه اتومبیل
Due to recent changes to auto insurance in Ontario, it's the right time to reassess the policy you haven't thought about in years. Your insurance company will be sending you an update in the mail, and we're here to follow up with a conversation about your needs.
Consumers should consider more than what's offered in a standard insurance policy. There are favourable options depending on your lifestyle. Consider updating your policy if:
You're a primary caregiver of young children, elderly parents or disabled family members
You earn more than $30,000 a year
You're a snowbird
You're responsible for housekeeping or home maintenance
You have a pre-existing injury that requires regular treatments like physiotherapy or massage
Your auto insurance policy is your only form of coverage (i.e. you don't have a group plan through an employer or spouse)
Read the full article in English here by IBAO.
---
فرهاد فرسادی بروکر خبره و رسمی بیمه MBA from Laurentian University Ontario
تغییرات اخیر در بخش غرامات بدنی بیمه اتومبیل ایجاب مینماید تا اگر در حال تمدید بیمه اتومبیل خود هستید به این بخش توجه ویژه نمایید. چرا که نیازهای هر شخصی متفاوت است و ممکن است پوشش استاندارد نتواند پاسخگوی نیازهای بیمه ای شما باشد. اگر دارای یکی از شرایط ذیل هستید اولویت بررسی دو چندان خواهد شد:
1-اگر مراقبت از فرزند یا پدرو مادر مسن و یا حضانت اقوام را به عهده دارید.
2-اگر در آمد سالانه بالای 30 هزار دلار کسب مینمایید.
3-اگر در زمستان به مناطق گرمتر سفر میکنید
4-اگر مسئولیت تامین مسایل مالی خانه و تعمیرات آنرا دارید.
5-اگر در تصادفی قبلا مصدوم شده و در حال مداوا هستید.
6-اگر تنها بیمه تامین کننده شما در صورت حادثه همین بیمه اتومبیل است .
اگر در حادثه رانندگی از کارافتاده کلی شوید ( از دست دادن دست و پا یا معلول کلی) تا 1 میلیون دلار شرکت بیمه برای مداوا- مراکز بازپروری و امثالهم میپردازد ولی در صورت مجروح شدن و شکستگی اعضای بدن این مبلغ به 65 هزار دلار کاهش مییابد.
اگر درآمدتان بالای سالی 30 هزار دلار است قانونا قادرید با حق بیمه اضافی در صورت بروز حادثه از درآمد جایگزین هفتگی 600-800 یا حتی 1000 دلار بهرهمند شوید.
انتخاب بیمه مناسب قادر است شما را در زمان نیاز یاری نماید. با بروکر بیمه خود در این زمینه مشورت کنید.
برای درک بهتراین متن- ترجمه بر اساس کلمه به کلمه نبوده بلکه مفهومی میباشد.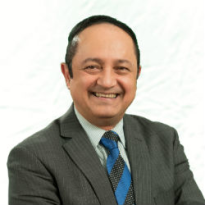 About Farhad Farsadi
My duty and responsibility as the Accredited & Registered Insurance Broker, is to analyze your insurance needs to determine the appropriate coverage based on your budget and specific planning that you have for the future.
Visit Farhad Farsadi's Page for more information.