How to Save on Auto Insurance with Discounts – بهره وری از تخفیفات بیمه اتومبیل
As an insurance shopper, you should check with your insurance company, agent, or broker each year about possible discounts that may be applicable to you, such as: Driver Training Discount, Graduated License Discount, Group Discount or Group Rates, Mature Driver Discount, Multi-Policy Discount, Multi-Vehicle Discount, Renewal Discount, Retiree Discount, Winter Tires Discount.
---
فرهاد فرسادی بروکر خبره و رسمی بیمه MBA from Laurentian University Ontario
به عنوان خریدار بیمه( بیمه گذار) شما قادرید تا در زمان خرید یا تمدید بیمه اتومبیل از تمامی تخفیفات احتمالی مطلع بوده و در صورت داشتن شرایط از آنان بهرهمند شوید:
1-طی کردن کلاسهای آموزشی مدرسه رانندگی و دریافت پایان نامه
2-گذراندن دوره" جی1 " به " جی 2" بدون داشتن جریمه و تصادف طی یک سال مشمول 10 % تخفیف میشود در ادامه اگر طی سال آتی گواهینامه " جی کامل" بدون داشتن جریمه و تصادف ادامه داشته باشد مشمول یک 10 درصد دیگر خواهید شد.
3-مزایای بیمه گروهی- اگر عضو جامعه/ سندیکا یا انجمنی هستید که تعداد قابل توجهی عضو دارد مشمول تخفیف میشوید و درصد آن بستگی به تعداد اعضاء و سابقه خسارتی آن گروه دارد.
4-اگر سن رانندگان بالای 50 سال است به عنوان راننده محتاط و با سابقه مشمول تخفیف میشوند
5-تخفیف داشتن بیمه خانه و اتومبیل با هم یا داشتن چند اتومبیل در یک بیمه نامه.
6-اگر برای چند سال متوالی مشتری یک شرکت بیمه هستید و درضمن خسارت هم ندارید بین 5 الی 20 درصد مشمول تخفیف خواهد شد.
7-اگر بازنشسته هستید مشمول تخفیف میشوید.
8- برای داشتن و استفاده از لاستیک زمستانی( برای حدودا 4 ماه در سال )بین 2 الی 5 درصد تخفیف میگیرید.
9- تخفیف برای نصب ادوات هشدار دهنده و ضد دزدی.
برای درک بهتراین متن- ترجمه بر اساس کلمه به کلمه نبوده بلکه مفهومی میباشد.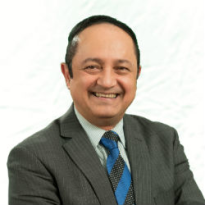 About Farhad Farsadi
My duty and responsibility as the Accredited & Registered Insurance Broker, is to analyze your insurance needs to determine the appropriate coverage based on your budget and specific planning that you have for the future.
Visit Farhad Farsadi's Page for more information.