What Does Home Insurance Cover? – پوشش بیمه در منازل مسکونی
Home insurance protects you from having to pay out a huge amount at once, often at a very difficult and emotional time.
Although not mandated by law, insuring your house can give you peace of mind. With severe weather on the rise, confirming accurate replacement value and keeping a current home inventory are important steps. For high-value jewellery, furniture or art, separate endorsements are also available. Understand the limitations in your policy. Typically, additional living expenses are included if you are temporarily unable to live in your home due to an insured loss. Your Homeowners policy also generally provides your personal liability in case someone trips and falls on your property or in your home, or you damage a third party's property or accidently injure someone else.
Read full article in English by IBC here.
---
فرهاد فرسادی بروکر خبره و رسمی بیمه MBA from Laurentian University Ontario
اگر چه خرید بیمه منازل مسکونی طبق قانون اجباری نیست ولی این پوشش بیمه ای امکان آسایش خاطر را برای خریدار( بیمه گذار) در زمان خسارات به خوبی فراهم مینماید. در این قرارداد- بیمه گذار تا سقف ارزش بازسازی خانه با همان مصالح و نقشه در همان محل بیمه است جالب است بدانید که استهلاک در مبنای خسارت محاسبه نمیشود به عبارت دیگر مصالح نو به جای مصالح کهنه که خسارت دیده است جایگزین میشود. از جانب دیگر کلیه وسایل خانه به انضمام هزینه اقامت در هتل یا اجاره برای مدت زمانی که خانه خسارت دیده در حال تعمیر و بازسازی است پوشش دارد. در کنار همه این موارد هر صاحب خانه طبق قانون در قبال اشخاص ثالث و همسایگان مسئول است و ملزم میباشد تا کلیه خسارات و غرامات بوجود آمده را جبران نماید . از این رو هر بیمه اصطلاحا آتش سوزی منازل مسکونی تا سقف 1 الی 2 میلیون دلار پوشش بیمه مسئولیت هم دارا میباشد تا در زمان مقتضی صاحب خانه بتواند از این پول برای هزینه های درمان – نقص عضو و جبران موارد مالی اشخاص ثالث استفاده نماید.
هر بیمه منارل مسکونی از 5 قسمت تشکیل شده است که عبارتند از:
1-ساختمان شامل کلیه زیربنا- درها و پنجره ها- فوندانسیون و سقف
2-اثاثیه و متعلقات شخصی
3-گاراژ و تمامی ساختمانهایی که از ساختمان اصلی جدا هستند
4-هزینه اجاره برای مدت زمانی که خانه خسارت دیده در حال تعمیر است
5-پوشش بیمه مسئولیت یک الی دو میلیون دلاری
برای درک بهتراین متن- ترجمه بر اساس کلمه به کلمه نبوده بلکه مفهومی میباشد.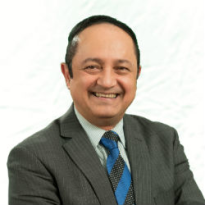 About Farhad Farsadi
My duty and responsibility as the Accredited & Registered Insurance Broker, is to analyze your insurance needs to determine the appropriate coverage based on your budget and specific planning that you have for the future.
Visit Farhad Farsadi's Page for more information.