What to do After an Auto Accident – در زمان خسارت اتومبیل چه اقداماتی بایستی انجام داد؟
You have been in a car accident. What do you do? Even the best drivers get into accidents. To help you, here are step by step instructions on what you should do when you get into an auto accident. You can also watch the What to do After an Auto Accident video.
STEP 1 Stop. If your vehicle is involved in an accident and you don't stop, you may be subject to criminal prosecution.
STEP 2 Call the police if anyone is injured, if the total damage to all the vehicles involved appears to be more than $2,000, or you suspect that any of the other drivers involved are guilty of a Criminal Code offence (such as driving under the influence of drugs or alcohol). Follow the instructions given to you by the emergency operator. Police will arrive as soon as possible. Do not try to move anyone injured in the accident — you may aggravate their injuries.
Read the full article in English here by FSCO.
---
فرهاد فرسادی بروکر خبره و رسمی بیمه MBA from Laurentian University Ontario
یکی از مواردی که برای هر راننده شاید سوال برانگیز باشد آن است که در صورت درگیر بودن در یک تصادف رانندگی چه کارهایی بایستی انجام دهد از این رو نظر شما را به موارد ذیل جلب مینماید:
1-اگر درگیر یک تصادف شدید و بنا به هر دلیلی توقف نکردید بدانید که کار اشتباهی است و ممکن است مورد تعقیب قانونی قرار بگیرید چون این مورد جرم است.
2-اگر میزان خسارات ماشینهای درگیر تصادف بیشتر از 2 هزار دلار است و یا احتمال میدهید که راننده/های درگیر تصادف تحت تاثیر الکل یا دارو هستند حتما با پلیس تماس حاصل نموده و از تماس با زخمی ها و یا انتقال ایشان به مرکز درمانی خوداری کرده و به دستورات پلیس و دیگر مقامات مسئول که فوری به صحنه حادثه میرسد توجه نمایید.
3- اولویت حفظ جان خود و سرنشینان است اگرازاین مورد مطمئن هستید از ماشین خارج شده و در جای امنی قرار بگیرید و با دوربین یا تلفن هوشمند خود از ماشینهای درگیر – مناطق خسارت دیده اتومبیل /ها عکسبرداری و فیلمبرداری کنید.
4-اگر اتومبیل شما قابلیت حرکت دارد آنرا به کنار خیابان یا جاده منتقل کنید و از وسایل هشدار دهنده از قبیل فلاشر- تابلوخطر و حتی روشن کردن آتش در فاصله مطمئن استفاده کنید.
5- سعی کنید تا حد مقدور اطلاعات را مکتوب یا حتی بازگو کنید ( از تلفن هوشمند خود استفاده نموده و صدای خود را ضبط کنید) تلفن شاهدین حادثه را اخذ نمایید.
6-در اولین فرصت ممکن با بروکر بیمه خود یا تلفنی که روی بیمه نامه است و مربوط به بخش خسارات شرکت بیمه میباشد تماس حاصل نموده و اطلاعات را منتقل کنید و منتظر اقدام بعدی باشید.
برای درک بهتراین متن- ترجمه بر اساس کلمه به کلمه نبوده بلکه مفهومی میباشد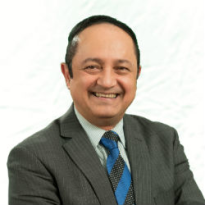 About Farhad Farsadi
My duty and responsibility as the Accredited & Registered Insurance Broker, is to analyze your insurance needs to determine the appropriate coverage based on your budget and specific planning that you have for the future.
Visit Farhad Farsadi's Page for more information.